Shirley Colby warms up her body with fellow members of the Columbia Senior Activity Center through a video.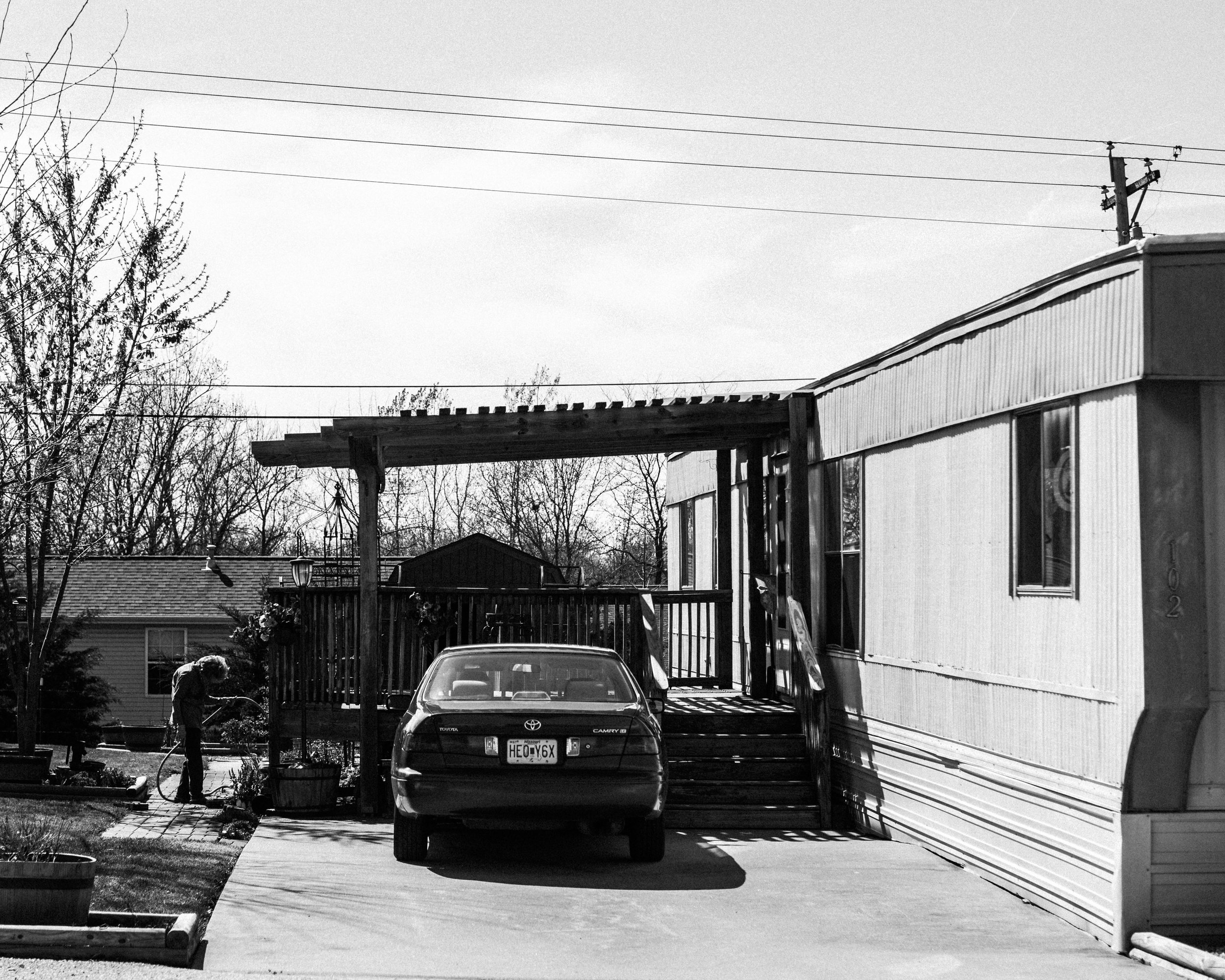 "If the sun is out, I always try to get out," Shirley Colby, 93, said.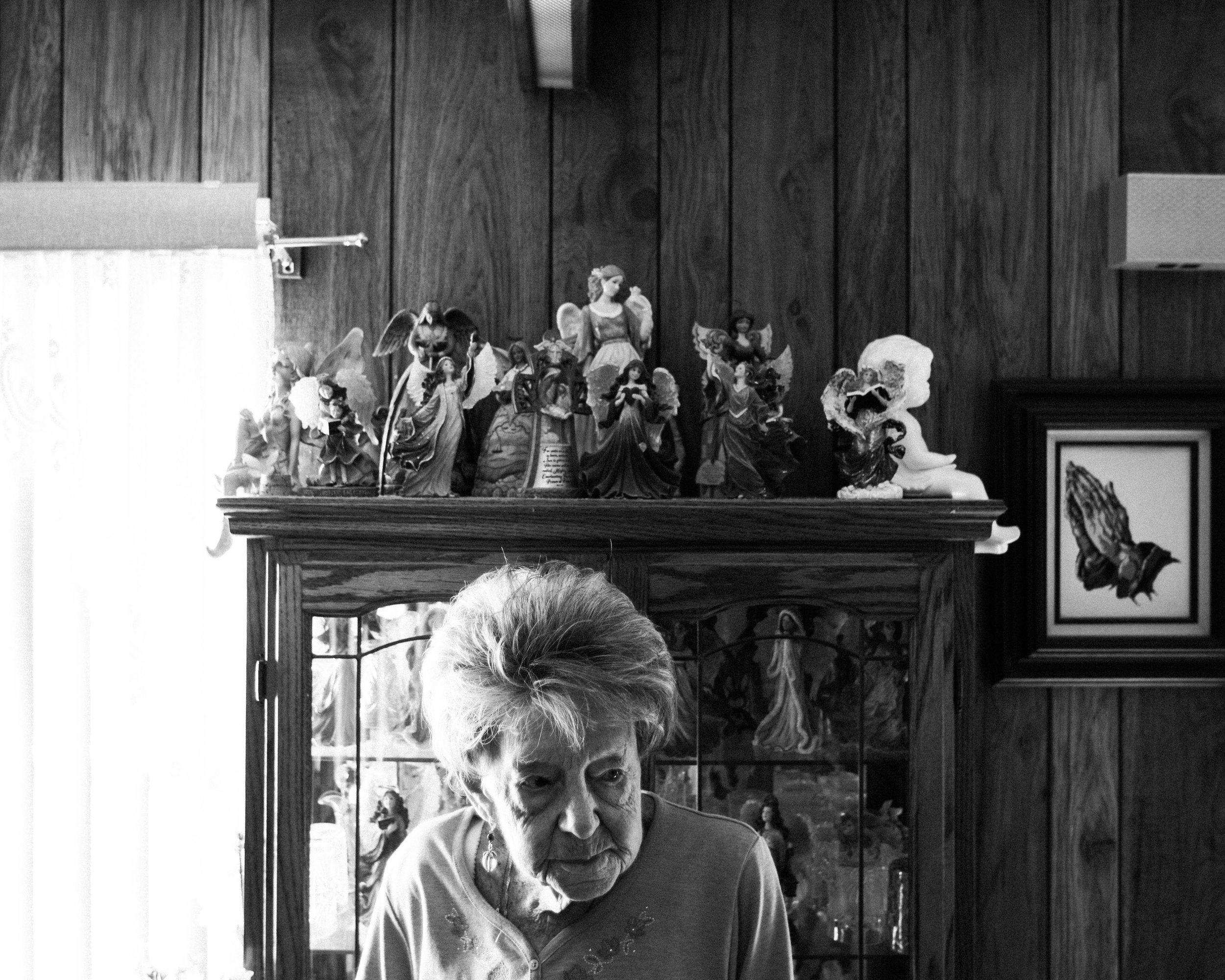 "Sometimes I open the case so I can see all the angles," she said. "Hopefully they're looking back at me."
"Volunteering makes me get up in the morning, get dressed and get moving," she said. "I don't want to be a couch bum."
One of Shirley Colby's spare wigs rests among storage boxes, clothing and personal items.
Shirley Colby holds onto her kitchen counter and takes a breath after bending down.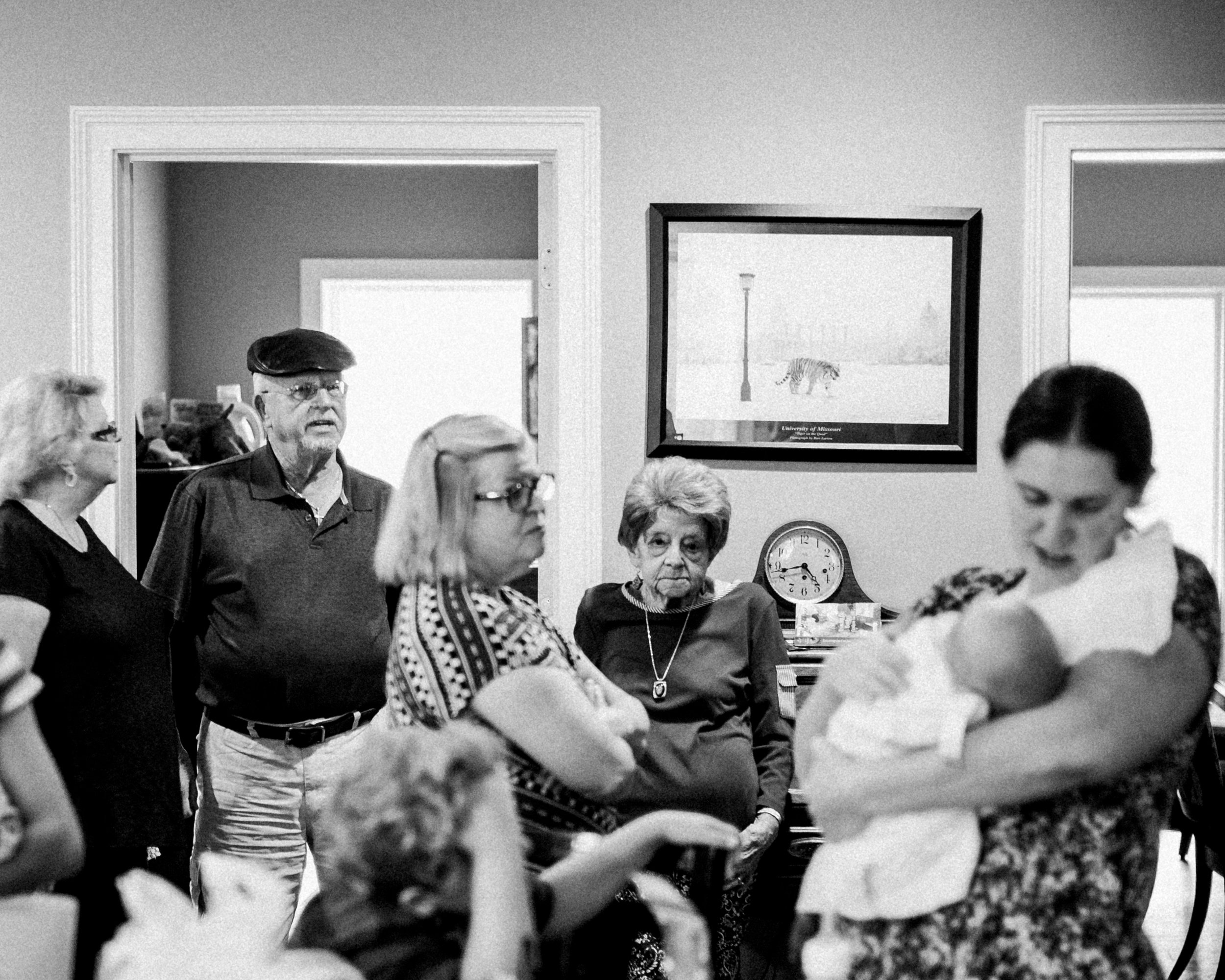 As her family watches the World Cup blaring on the TV, Shirley Cobly rests against a desk at a yearly family reunion.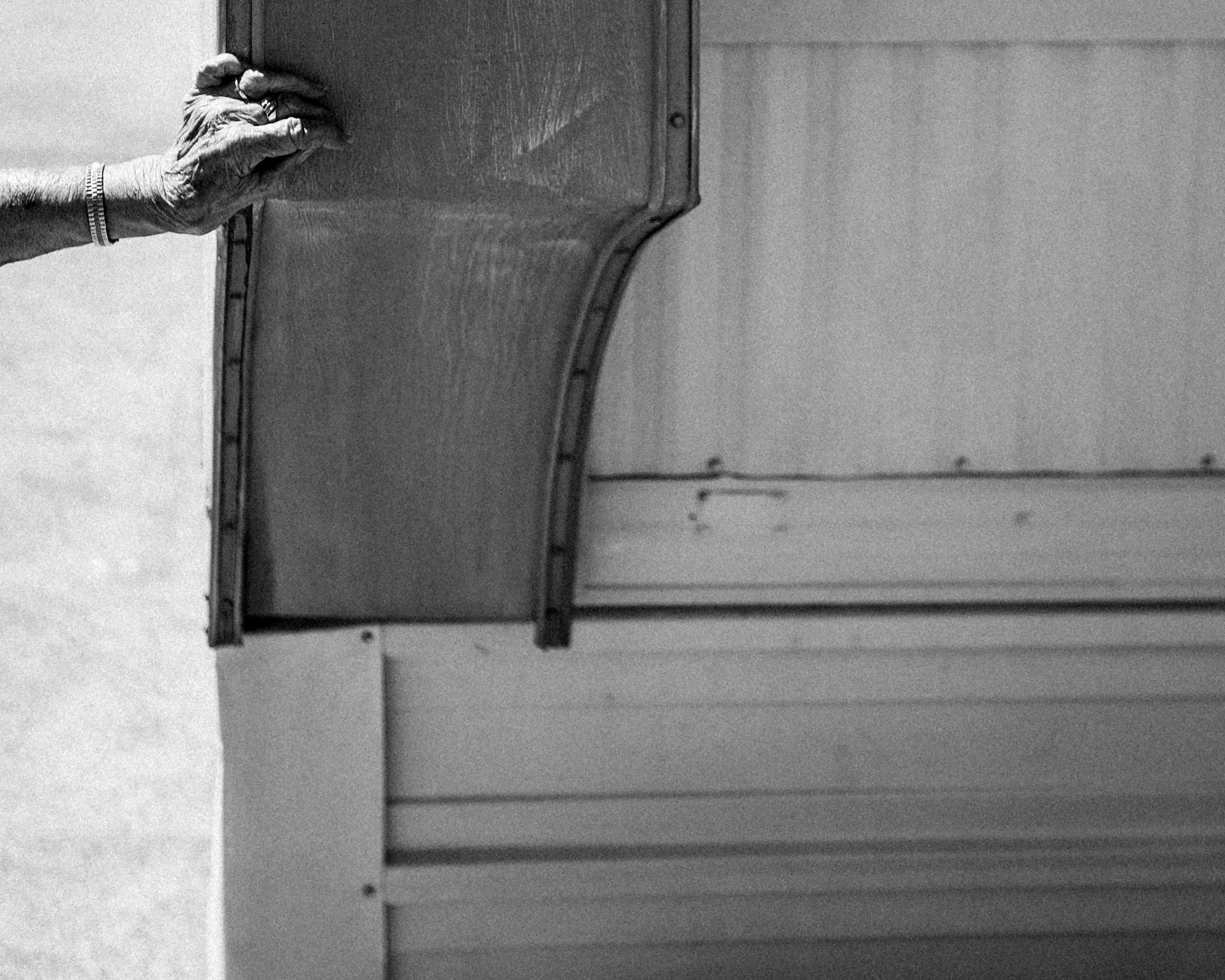 Shirley Colbys grips the side of her home after a gust of wind caused her to reach out.